The glitter has settled after your office party…
December 25th is fast approaching and you're probably ready to shut down your computer and start thinking about your festive time off but, we thought we'd give you a last-minute Christmas gift…
We've had a brilliant year of digital marketing recruitment and have been working with some seriously exciting new clients as well as many of our old industry friends.
It has been a whirlwind year full of successful hires, supporting businesses in their digital marketing recruitment, developing new teams and hiring new skills. For our recruiters, finding the perfect career moves for talented digital marketers is the most rewarding thing in the world! This is made all the more satisfying when we hear back from them a few months down the line telling us they are loving it or have been offered a promotion!
Our recruitment highlights of 2017
Relocating Jamel Derdour to Germany to join Adidas originals' Social Media team
Placing 5 outstanding Digital Experts into

MindTools

We also found 2 job seekers new jobs with

NHS Professionals

And right at the end of the year, we have successfully hired into the Telegraph HQ!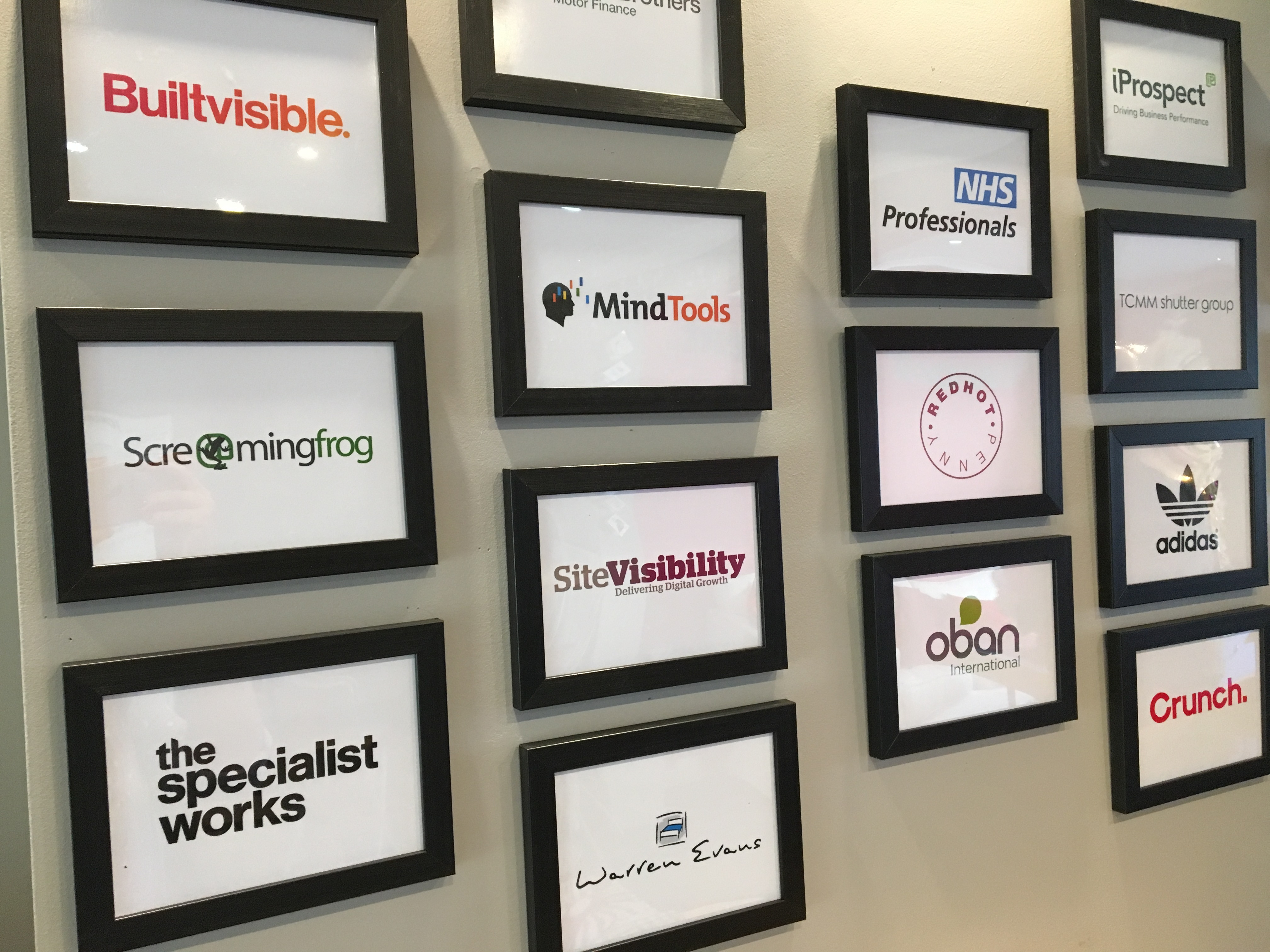 ---
Our favourite moments from 2017!
Emma (Digital Marketing Executive)
For me, 2017 at clockworkTalent has been all about making friends in the industry, we attended brightonSEO, events with Brighton Digital Women and have also released a new series of blog posts featuring input from some big names in digital marketing. In 2018, I'm looking forward to continuing this and building upon everything I've learnt this year in digital.
Valentino (Head of Dogital)
That day, when my office humans were filming themselves decorating the office Christmas tree and answering questions sent in from the north pole was PAW-SOME 'cause I got treats for staying quiet!
Natasha (Managing Director)
We're almost ready to close our books on 2017 and it's with pride I can look back over all we've achieved in the last 12 months. We've retained many client relationships, recruiting again as we've expanded their talent pools. We've also supported the hiring process in many new companies, even for some, it was to be the 1st digital marketing hire. With others, we've seen ourselves building upon already well-established teams. It was great to note, one of our expanding employers has made their 10th job offer through clockworkTalent.
Our free CV critique service has also been used and praised by a wide variety of Digital Marketers seeking improvements to their CV. Some people have made it clear they felt their new CV was a significant contributor to their new job offer! I'll take that, thank you!
The fact we've launched video still has me reeling in shock. It has seen (quite literally) me dragged from the comfort of being the voice on the end of the phone to the face in front of the camera. All Digital Jobs are being introduced on clockworkTalent's YouTube channel (go on, subscribe. You know you want to!)
This year has been a lot of hard work but we've also had a lot of fun. All that is left if for me to say, "Thank you" to the clockworkTalent team, our partners and all our industry friends – I look forward to an equally awesome 2018 with you!
---
#AclockworkCrimbo
In case you missed it, here are our Christmas videos from our series #AclockworkCrimbo which feature Natasha answering questions sent in from Santa and his elves at the North Pole!
---
Spending your New Year finding a new career?
Christmas is one of the busiest times for the digital industry. With campaigns running flat out across the festive period and offices closing for the holidays, you may find yourself returning to your desk in 2018 in need of a change.
If that change is a career step-up, a change of direction or to get that first step onto the career ladder, we can help!
We currently have a range of digital marketing jobs in varied disciplines and seniority which include:
Business Development
SEO
Content
Analytics / Data
eCommerce
Paid Media
Social Media
Web Development / Design
Planning / Buyer or Media
Mobile / App optimisation
Digital PR, Outreach or Link building
But don't hang around! Recruitment never sleeps, and these positions could be filled over the Christmas period. To get your job seeking process started, send your CV to jobs@clockworkTalent.com, if you are looking for CV advice before starting your search, check out our blog post 'How To Write A Great CV'
---
Merry Christmas to all of our friends in the digital industry, have a wonderful Christmas break and New Year and please don't hesitate to get in touch with our expert recruiters for job seeking or hiring advice in 2018! You can call 0203 7514108 to speak with any of our team or you can email your CV to jobs@clockworktalent.com for consideration.