Tech anticipation is underway for what 2017 will bring us…
To whet your appetite that little bit more, clockworkTalent have put together a list of predictions for technology in the year to come!
As Digital Marketers & Digital Marketing Recruiters, it is extremely important for us to keep up to date on the latest technology, software and industry trends. After an excitable discussion about futuristic inventions (mainly inspired by Back To The Future) that we hope to see, the clockworkTalent office were able to narrow down to a few tech trends and developments we expect in 2017!
1. Virtual & Augmented Reality (VR & AR)
When it comes to predicting technology trends, virtual reality has to be the first port of call for 2017! After becoming a sensation towards the end of 2016 with gamers, VR is set to take off in 2017 in many other aspects of our day to day lives. For example, teachers could transport a whole class to the other side of the world just by having them wear goggles or you could meet with your doctor without leaving you house! Back in 2014, Mark Zuckerberg announced that Facebook had acquired Oculus, the leader in VR technology:
Since then VR has grown and developed successfully! So, does this mean 2017 is going to be the year that we see VR blended with social media? An already virtual space? One suggestion is that this would enable users to virtually meet with friends in fully computer-generated environments from the comfort of their own homes.
2. Live & 360ᵒ Video
On social media, Live Video is set to be the biggest trend for 2017. YouTube and Facebook gave us the ability to share 360ᵒ content in 2016 which was one step closer to VR and gives viewers exciting 'behind the camera' access to Vloggers. Instead of a 2D image of a friend's holiday, we were immersed into the whole environment and can choose what to look at! Live video also turns vlogging into an on-demand service, but this has bought up suggestions that Facebook will become home to expirable content like Snapchat.
Added to this, the use of live commenting and reactions overlaid on the videos will also enhance the feeling of taking part in a 'virtual community' which is constantly on-demand and available to anyone that seeks it. Not only will viewers be able to choose what they look at during the live stream, but they will be able to discuss live, with people across the world, what is happening on screen and also see & hear what the creator is thinking, doing and feeling – In real time!!
3. Smart Lenses
One step further (and the most exciting thing for the contact lens wearing clockworkTalent office!) is the idea that smart contact lenses could be made real! Forget Google Glass, or VR goggles, you might soon be able to take photos and video by blinking, see mapped out directions of your journey on the road in front of you while you drive and even use zoom WITH YOUR EYE!! As a lens wearer myself, these come under the category of: completely terrifying but also completely awesome!
4. Smart Homes
One reason that we are not all living in smart, connected homes is that there are simply too many devices on the market that don't collaborate. Recently, some of the big hitters including Google, Apple and Amazon have created compatible devices that have abilities to connect and learn from other home devices.
Amazon rolled out the Amazon Echo, a chat-bot named Alexa, in late September 2016 (UK). These devices have smart technology that can allow you to lock your front door by spoken command and order products automatically from the Amazon site! Digital Assistants 'learn' the more they are used by recognising user's preferences and routines. Improvements in areas such as voice recognition is still needed by some Bots but overall, they are set to increase in popularity over the course of 2017.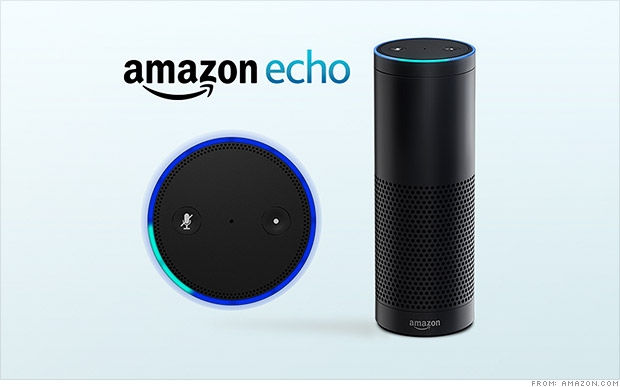 5. Other techy things I will be looking out for in 2017:
Driverless cars
Advances in 3D Printing
The fight against Fake News on Social Media
Whatsapp for Business
Are you noticing a theme yet?
The trends mentioned here all link to the blurring of lines between reality and the virtual, whether it is on-demand communication with a chat-bot or getting directions instantly through your contact lenses. We are now an on-demand society and have produced the technology that further enhances our day to day lives. The merging of 360ᵒ with live content on social media will connect creators and audiences like never before.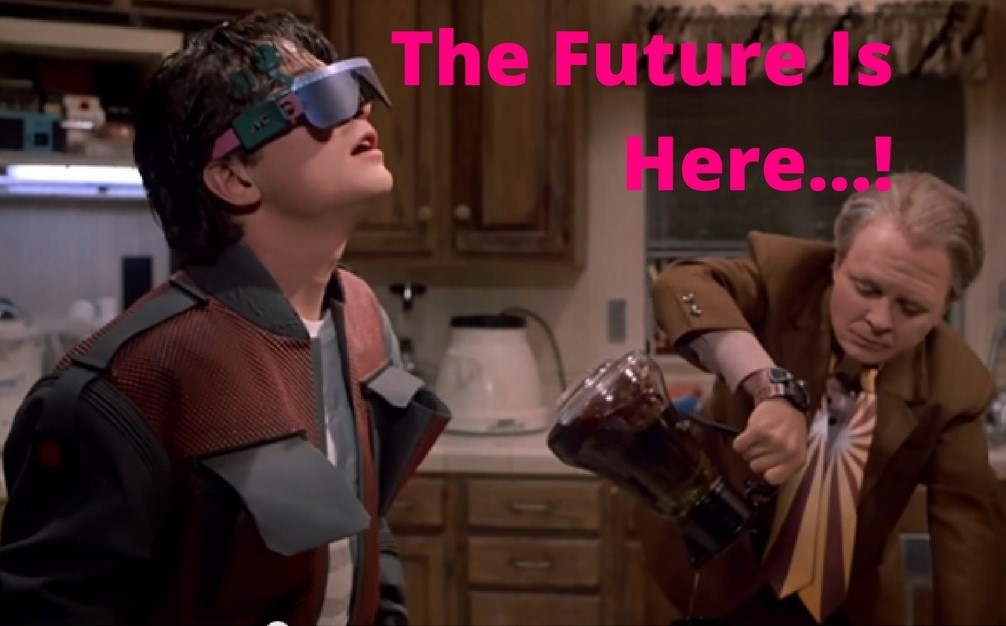 ---
I hope these examples whet your digital marketing appetite for the year ahead of us! If you have any responses or additions please feel free to contact us on our social media: Facebook, Twitter, Google+ & LinkedIn (soon we can do this through live, 360ᵒ holographic video!).
Look out for technology and Digital Marketing based jobs on our website, you could be the voice of chat-bots everywhere in 2017! Get in touch with our specialist recruiters via natasha@clockworktalent.com or 0203 7514108 for more information on Digital Marketing Careers & Recruitment.