Featured in The Drum magazine 50 Under 30 list…
…And nominated for Young Search Professional at the UK Search Awards, Sam Charles is a digital marketing expert with over 7 years' experience. Sam's developed a range of skills managing and delivering successful content and search marketing campaigns for clients in a variety of sectors, locally and internationally. Her extensive portfolio includes working with over 100 B2C & B2B companies from small local companies to Fortune 500 brands.
Sam has presented twice at BrightonSEO and is scheduled to present at the Marketing Business Summit in Milan later this year. Sam also delivers seminars and workshops on behalf of the world's largest marketing award body, CIM (Chartered Institute of Marketing), and regularly lectures at colleges & universities.
Armed with experience and drive, Sam launched SEO, Content & PPC agency, Float Digital, in 2016 to support brands in increasing their visibility in search engines. Float Digital has seen a year of exponential growth, yielding a positive return on investment for clients from London to New York. Float Digital also achieved RAR Recommended Agency status in 2018.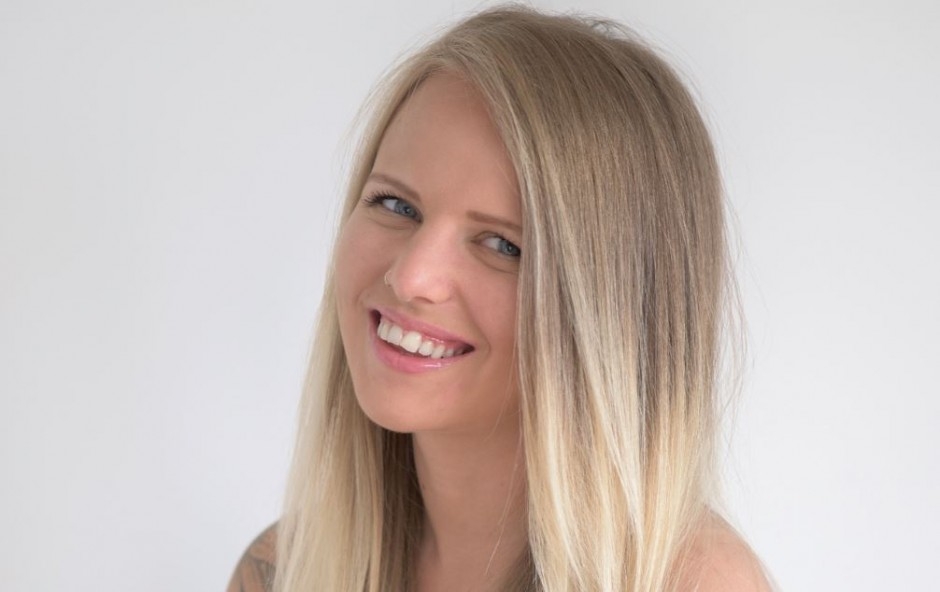 ---
With all this experience backing her up, we asked Sam to offer a list of the top 10 digital tools she couldn't live without…
1-Screaming Frog was the first paid tool I ever bought when I first started working for myself and I couldn't imagine not having it. Being able to quickly and reliably export a website's data is invaluable. There are so many tasks I do on a daily basis that I wouldn't be able to do without my SF premium account, so this has to be the #1 tool I couldn't live without.
2-I always find it baffling when I hear somebody has created an SEO plan without taking a look at their competitors. SEMRush is my "go-to" tool when I'm beginning to build a project plan for a client. Being able to see competitor's data is worth paying the small monthly fee.
3-Everybody raves about Google Analytics which I can totally get behind but I feel like Google Search Console is completely underrated. It's so helpful to see the number of impressions vs. clicks clearly presented in the search analytics tab. There are usually a bunch of low-hanging fruit key phrases in here that I didn't think of before.
4-Installing HotJar heatmaps and video tracking on your client websites is a no-brainer if you want to decrease their bounce rate. It's so easy to use, and best of all, you can get a lot of useful data from just using the free version. We've suggested recommendations based on the insights from Hotjar that have made an enormous difference to our client's engagement metrics so this tool undoubtedly gets a thumbs up from us.
5-There are hundreds of tools you can use for keyphrase research but Google Correlate has to be up there as one of my favourite tools. If I haven't worked in a particular industry before, Google Correlate help me understand the industry a little better and prompts me to explore other areas that I may not have considered before. I found this especially useful when I was working with lawyers, accountants and renewable energy consultants because I wasn't familiar with all the different areas of their business.
6-Clients usually have a tough time coming up with blog post ideas for their blog, and this hurdle can usually be a roadblock to getting fresh content on the website. Popping onto Answer the Public quickly delivers a list of potential blog titles that can be easily be exported (which makes life so much easier when you're creating an editorial calendar!).
7-This one isn't strictly a tool. Linkclump is a nifty little Chrome extension that easily allows you to copy or open a list of URLs by simply holding shift and dragging your mouse. Whenever I'm doing planning, whether it's for building a key phrase research or building a list of prospects, this simple yet effective plugin always delivers. It's free too, so there's no reasons not to install it.
8-It's impossible to run a successful SEO campaign without using some type of project management tool. We use Asana to keep on top of all our activity and keep notes on phone call conversations we've had with our clients. It makes sleeping at night way easier, and I have no idea how we managed before we started using this.
9-Creating beautiful, informative reports that are genuinely engaging is a huge priority at Float Digital. Finding a way to deliver data and keeping our client's interest was a little tricky. We trailed lots of software for SEO and PPC, but ultimately, we always found a restriction of some sort. Google Data Studio is yet to disappoint (touch wood!). Linking data from other documents and pulling information from Google Analytics makes reporting a breeze.
10-Using a Mac means that I'm restricted in the tools that I can use which can sometimes be a little frustrating. Last year I had a bit of a nightmare when some software I was using stopped working and deleted all my data. Luckily, I had a backup, but I decided to move away from this program. Reliability is my top priority when it comes to tracking my clients progress so I decided to invest in Rank Tracker from SEOPowersuite and I haven't looked back since.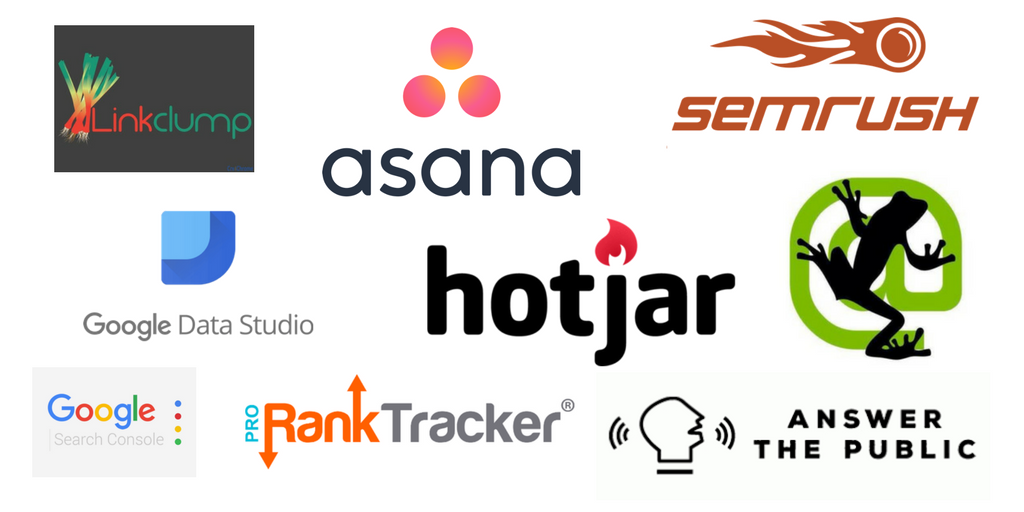 ---
A huge thank you to Sam for her insightful list of tools! If you would like more information or wish to share new digital tools you've discovered, get in touch with us via digital@clockworkTalent.com. Also, do keep an eye out for more in this series of '10 Digital Tools … Couldn't Live Without' as we're publishing on a regular basis from equally inspiring digital marketing experts. You might even want to share it amongst your colleague to show them how on the ball you are! Considering your career options? Before you start sending your CV out, did you know we offer a Free CV Critique? Get yourself a confidential 1 to 1 discussion to make improvements by sending your current CV to jobs@clockworkTalent.com. Our specialist Digital Marketing Recruiters will book mutually convenient time to speak with you.
On our job board, you can apply for specific digital roles and you can subscribe to our YouTube channel for extra information about our latest Digital Jobs. We also post all our jobs and news through our social media channels including Twitter, Facebook, LinkedIn & Instagram!