For a business founder, digital marketing tools are essential…
Ever wondered which digital marketing tools agency founders love the most? Here's your chance! Formed in 2008, Aira began by developing games for Facebook and soon grew into a full-service digital marketing agency providing SEO, PPC, social media and content marketing to a global client list. While this was happening, Paddy Moogan was making a name for himself in the SEO industry. He spent 2014 as the VP of London for Distilled, became a MOZ Associate and 'wrote the book on link building!'
Aira was recently crowned as a joint winner of the 'Best Office Dog' category we sponsored at the Penguin Awards 2018! Check out their now-legendary office dog, Rolo!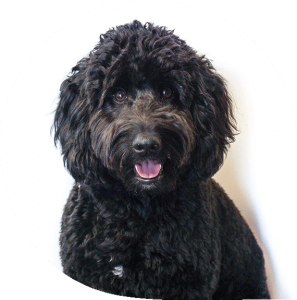 With this impressive reputation, clockworkTalent thought it only right to ask Paddy to share some insight into which digital marketing tools have helped him grow his business and SEO skills to what they are today.
Over to you Paddy…
---
A relatively new tool and one that we literally use every day at Aira. It monitors our client websites for a range of common SEO issues such as robots.txt changes, meta tag changes, SSL expiries etc. All of these things are easy to miss but can have a big impact on traffic if they go wrong. Having Little Warden there monitoring things automatically and alerting us to problems gives us a great peace of mind.
2) Accuranker
There are lots of rank trackers out there, I've played with most of them. Accuranker is the one that I've stuck with the longest because of its accuracy and speed. It often pulls back rankings and keyword search volumes within a few minutes which is great for grabbing quick snapshots of data.
3) Sitebulb
I always fire up Sitebulb if I'm doing a full website audit for a client. The crawling power is really good and when it comes to highlighting issues quickly. Sitebulb is great. I especially like how easy it is to find high priority issues and slice into the data related to that issue really quickly.
As much as I love Sitebulb, Screaming Frog still plays a big part in my technical SEO work. I tend to use Screaming Frog more if I want to just grab a load of data from a crawl and look into it myself. For example, if I have a list of URLs to check, I'll chuck them into Screaming Frog for a quick review. I often find myself using Screaming Frog to grab data while Sitebulb works in the background.
5) Ayima redirect path Chrome extension
It's a simple one, but one I use every day. The Ayima redirect Chrome extension sits there quietly but is easy to spot when a HTTP response code isn't what you expected it to be.
6) Kerboo
I don't do a whole load of link auditing these days, but when I do, I always use Kerboo. It makes it really easy to quickly see the biggest issues in a link profile and where necessary, review links individually to figure out if you need to take any action.
I always use the Moz Keyword Explorer as a starting point for keyword research. It lets me "brainstorm" lots of ideas for keywords by starting with a few seed keywords. I love the keyword difficulty score but have to be honest in that I still pull search volume from the Google Keyword Planner. But apart from that, Moz is always part of my process for keyword research.
8) Ontailapp (now Big Metrics)
This is the newest addition to my toolset and has quickly become one of my favourites. It's designed to connect to Google Search Console and make the data it provides far, far more useful and actionable. In particular, my favourite feature is the keyword cannibalisation report which isn't done by many other tools and the tools that do it tend to be a bit pricey.
9) GA debugger Chrome extension
I'm in and out of Google Analytics all day long and often have to diagnose issues with broken or missing data. The Google Analytics debugger for Chrome makes it really easy to see what data is (and isn't) being sent by your browser, even for non-techy people like me!
10) Canonical Chrome Extension
Finally, another Chrome extension that I can't do without. It's a bit like the Ayima extension above in that Canonical just sits there quietly most of the time but then stands out when there could be a problem. It simply changes colour when a rel="canonical" tag is present on a page. Sometimes this may be correct, but just having it always-on means that I'll spot issues that I may not have been looking for in the first place.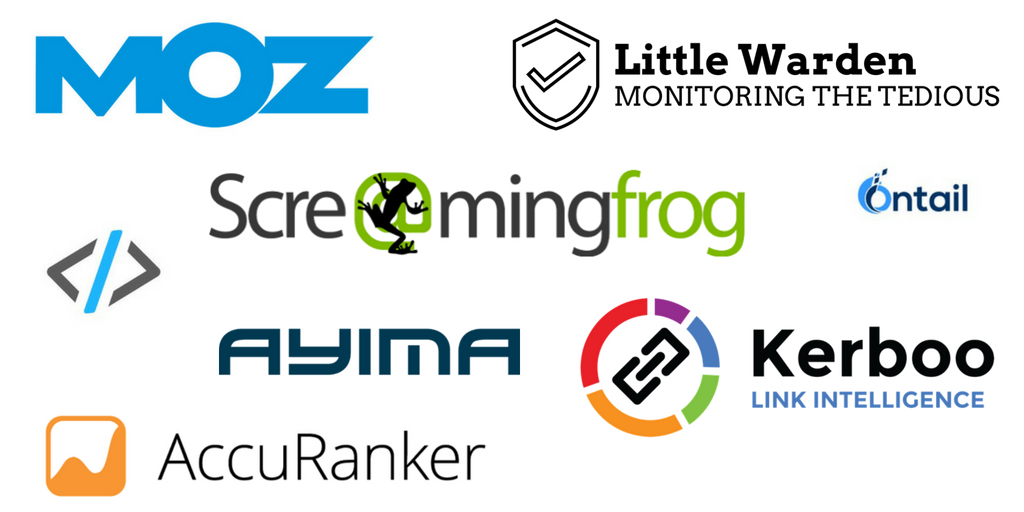 ---
Huge thank you to Paddy for this list of tools! Do keep an eye out for more in this series of '10 Digital Marketing Tools' as we'll be continuing to publish new additions on a regular basis from equally inspiring digital marketing experts.
Considering your career options? Before you start sending your CV out, did you know we offer a Free CV Critique? Get yourself a confidential 1-to-1 discussion to help make CV improvements by sending your most current version to jobs@clockworkTalent.com. Our specialist Digital Marketing Recruiters will book a mutually convenient time to speak with you.