After watching his talk at brightonSEO, I knew we needed to get a list of Kaspar Szymanski's top 10 digital marketing tools…
Kaspar Szymanski is an internationally renowned SEO expert, a former senior member of the famed Google Search Quality team and among the select few former Googlers with extensive policy driving, webspam hunting and webmaster outreach expertise. Kaspar is the co-founder of SearchBrothers and applies his skill set to recovering websites from Google penalties and helping clients max out the potential of their websites in search engines.
Over to you, Kaspar…
---
Google Search Console (GSC) formerly known as Google Webmaster Tools is every SEO's favourite, number one tool. It is the only source of tangible, verified information on how Google sees a website. There are no commercial, paid or free alternatives to the insights it provides, especially when it comes to site issues Google has encountered. At the same time, it is the most basic tool. It is important to keep in mind that it is a free, non-revenue driving tool that Google is offering to just a fraction of their actual target audience. Therefore, it is unsurprising that GSC data does at time seem to lag behind. More often than not it also isn't quite as comprehensive in volume as an SEO expert will wish for. Which is why they're great tools to supplement GSC data. Read on!
Actionable SEO requires, besides expert knowledge primarily reading and understanding large volumes of fresh, relevant data. In order to build that critical mass five tools are invaluable. In no particular order DeepCrawl, Screaming Frog, Botify, Ryte formerly known as OnPage.org and SEMrush are all search engine optimization consultant's best friends. They all have their individual strong points. When skillfully applied at the same time, they have the potential to help uncover, confirm or challenge SEO relevant findings.
No SEO tool belt really is really complete without some serious link investigation tools such as Majestic formerly MajesticSEO, Ahrefs and LinkResearchTools. These complement GSC link data which tends to be insufficient for sites with large backlink profiles. Besides providing data at the volumes a proper backlink risk audit requires, these tools also provide initial insights that can be followed up on and investigated in-depth, provided the right level of expertise.
Last but not least Google BigQuery is one tool no professional SEO can do without. Especially when it comes to analysing very large volumes of data (think a year worth server logs!) cost-effective processing power is a must.
While these personal top 10 Digital tools all enable an SEO, they really only unleash their full potential when applied at the same time. And like with every tool, they are only as good as the expert reading the data. None of the tools, individually or combined is a substitute for basic SEO knowledge. While they can help to uncover incredible untapped potentials in terms of Google rankings, at times they may also lay bare uncomfortable SEO truths and trigger harsh business decisions. In any case, they are all likely to make an SEOs life easier and their work yet more exciting!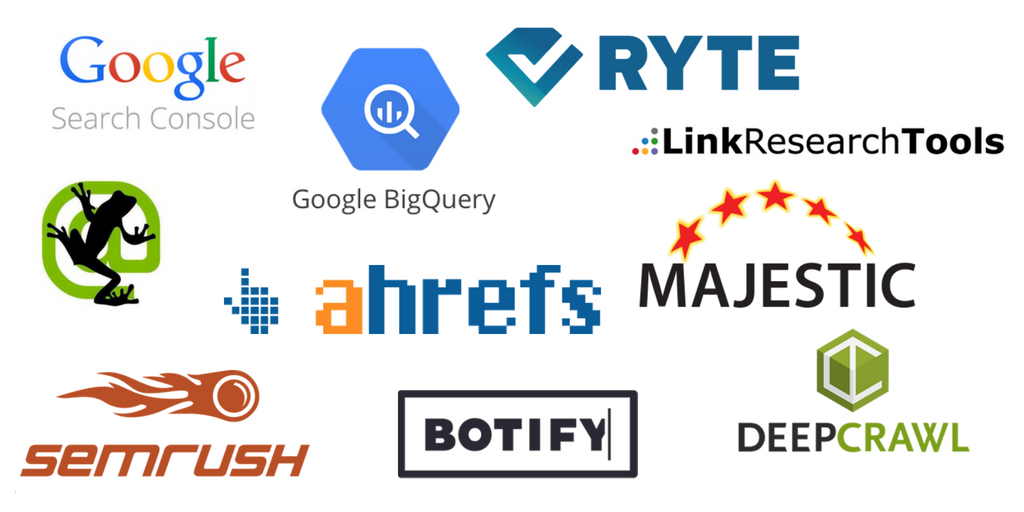 ---
Thank you very much to Kaspar for this list of SEO tools. It is very true that while each tool is great individually, they only show us their true brilliance when used all together. I hope this blog series can help you continue to find the right tools for you and improve your own work and skills.
If you're looking for your next career move in digital marketing, please don't hesitate to get in touch with our expert recruiters by emailing your CV to jobs@clockworktalent.com. You can keep up with clockworkTalent on our social media: Twitter, Facebook, LinkedIn, Google+, Instagram & Pinterest.