Welcome to the first of our new blog series 10 tools I couldn't live without…
We spoke to SEO industry expert Craig Campbell about his favourite tools that make his SEO work that little bit lighter! Craig is a Glasgow based SEO expert who now has over 16 years' experience in the field. He has single-handedly built an impressive offering of digital marketing services and is a regular face at industry events, online webinars and conferences!
Before we start, here are a few facts about Craig you might not know…
The clockworkTalent team first met Craig at the brightonSEO 2016 conference after competing for the top place on the brightonSEO app leaderboard… Craig's still ranking number 1 on there now!
He has th' most awesome Glaswegian accent, which we coods listen tae fur hoors!
Here are the top 10 digital tools Craig told us he really couldn't live without!
SEMRush is a great tool for competitor analysis, it can quickly give me a guide as to whether a website or competitor is doing much online. It also has a good auditing feature and now has integration with Majestic SEO and a lot of good additional features coming into play.
Deepcrawl is my "go to" auditing tool. It is an amazing crawler, but over and above that its user-friendly reports and the fact I can easily share this information with clients makes this tool much easier to work with than many other auditing tools.
AccuRanker is a superb tool for checking rankings, the fact you can automate this process and directly send your clients an automated report puts it way ahead of similar tools. This is a great and accurate rank tracking tool that, coupled with the automation makes it an essential part of my process.
I have a virtual computer with these guys, which is fast & reliable and allow me to use my windows based marketing tools on my Mac. Sadly, these tool providers don't make Mac versions, so I need to run on a VPS.
Link building is a major part of SEO and its ideal to see what links your competition are getting, using a tool like Majestic helps you identify those link building opportunities and help you build your own plan to do some outreach to get links.
Hotjar is a tool you can use to help you understand your website using heat maps to see where customers are clicking, getting stuck or whatever. This will allow you to implement any changes that will enable customers to navigate your website with ease.
This is another great tool that does real-time auditing, you can track changes made to the website and are able to monitor technical and development changes if you have multiple people working on a website. It helps when multiple people are working on one project which can normally be a problem if you don't use ContentKing to keep on top of this.
Serped has 45+ tools all rolled into one, some of the main features I personally use it for are, uptime monitoring expired domain research and website backups but there are many other features the tool provides that you can use to help you if you are managing multiple websites.
This is a great tool for me, as with many of us we write fast and make mistakes, this plugin helps you correct your spelling and grammar and helps us write better content which is a big part of the website process, so it is key to helping me go about my daily business.
Again, another great tool I used daily as part of my outreach strategy, there are a number of similar tools on the market that all do pretty much the same thing, so it's just personal preference but with some excellent automated follow-up options, this is my go-to tool for doing outreach.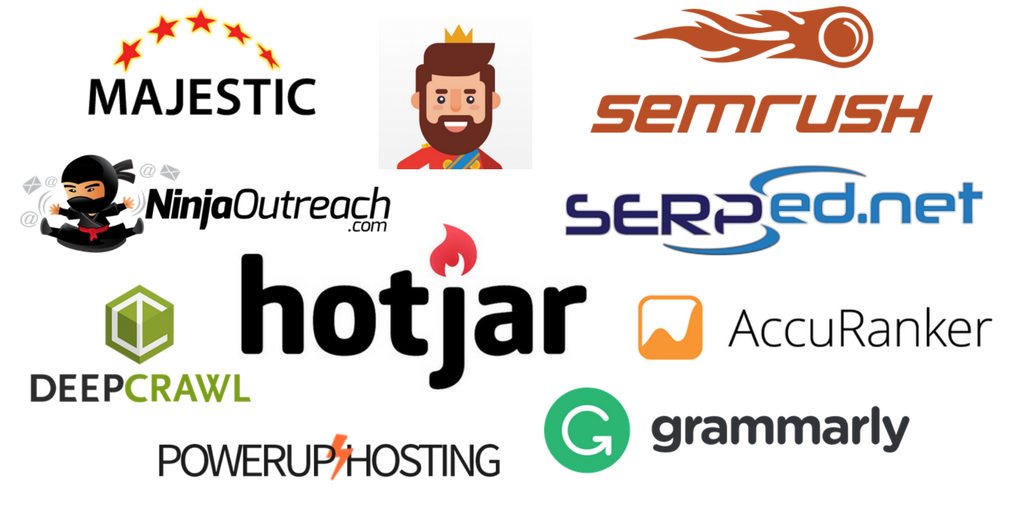 ---
A big thank you to Craig for this brilliant list of digital tools!
Please look out for regular '10 Digital Tools … Couldn't Live Without' blog posts from digital marketing industry experts as we'll be publishing more of the series soon!
Did you know we offer a FREE CV critique? Get in touch by sending your current CV to jobs@clockworkTalent.com.
On our job board, you can apply for specific digital roles and you can subscribe to our new YouTube Channel for extra information about our latest Digital Jobs. We also post all of our jobs and news through our social media channels including Twitter, Facebook, LinkedIn, YouTube & Instagram!