Competition is fierce…
With candidates leveraging their contacts, accessing jobs before they are released to the open market and 1000's of vacancies featured on job sites, it is becoming increasingly important to stand out from the digital crowd. This is how technology has changed the CV writing game…
According to Recruitment legend, the first CV was created by Leonardo da Vinci in 1482! Previously, it's believed people's surnames would indicate their career destiny also known as nominative determinism. For example, if your name is John Smith, you're destined to have a career as a Blacksmith.
But Da Vinci was the first person to note down his skills and abilities to send to a potential employer, the Duke of Milan. Fast forward 530 years and the Curriculum Vitae, CV or, as the Americans call it "Resume", is still living on, with the backing of technological advancements.
Since the end of WW2, CV's have been required at job interviews. Now though, with more candidates able to find and apply for the same position online, a great CV is needed more than ever to effectively display your skills and personality.
With technology by their side, candidates can include a huge range of digital material in their applications. For example, links to social media profiles, portfolios of previous work and websites can be added even to the simplest of word documents.
The rumours are true though, some naughty employers don't read past the 1st page of a CV. So make sure your first page is outstanding! Handily, we've written a blog post which explains step by step how to write a great CV!
Is my CV boring?

Social media enables us to see into businesses like never before! Companies can represent their work environment and share office news instantly. From this use of social tech, they can also share images of extravagant CV's they receive. Anything from baskets of cupcakes and resumes printed onto marshmallows. To 'Top 100 Facts about me' sheets accompanying a hamper of KitKats.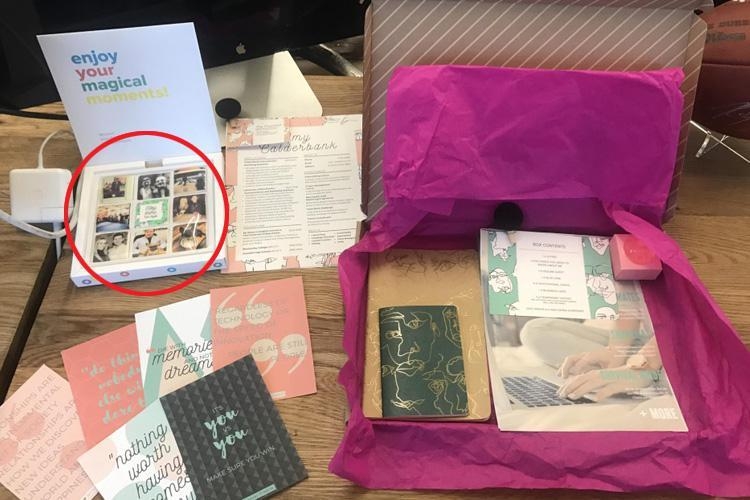 But do these unusual or over the top CV's count as bribery? Should everyone be sending muffin baskets to businesses they'd love to work for?
At clockworkTalent, we would suggest- no. We're more interested in the content of your CV, your experience and passion for the industry. We don't need a CV cupcake to be convinced of someone who is passionate about the digital marketing industry!
Of course, there are examples of successful CV's that have been unusual and OTT! It totally depends on the industry you are applying for. Remember not all employers would like your CV printed onto the wrapper of a chocolate bar but for a graphic designer role in the food industry, it might just work!
We know of a Content Marketing professional whose application included a video in which they had filmed themselves travelling to that employer's actual office, arriving for their 'first day'. Note, he did also send a traditional CV but it was the creativity of the video which got him an interview! Appropriate in this instance as he is being judged on his creativity as part of his job!
If you want to have a creative impact, a quick look at Canva will allow you to easily create intricate (yet simple) infographics from scratch! Or, a Pinterest search will offer up a multitude of CV templates with varied colour, design and layouts.
Is video an option for me?
Since the rise of YouTube, more and more people are displaying their skills through video. This could be a monologue or something more creative. But, video CV's do have the potential to become tedious if the creator is not comfortable in front of the camera.
On the other hand, video is a great platform to demonstrate creativity and enthusiasm as well as technical production skills.
Need inspiration? We've written a blog post that handily explains how you could use YouTube to find your dream job.
What about a personal blog?
The merger of technology and the CV has also allowed people to produce interactive websites, blogs and portfolios to increase their chances of landing the dream job.
In the Digital Marketing industry, it's always important to display a passion for your work. By creating a personal website, employers will know that you are deeply rooted in the industry. Not simply looking for a day job but willing to immerse yourself in digital knowledge and strategy.
We have experience of a candidate who created a website to display his CV, and produced landing pages tailored to each job application he sent out. This allowed him to track the analytics of the site and see which employer was viewing his CV! For the Digital expert, this is a highly original and creative way to utilise industry skills.
Social media is an extension of your CV
Whether it's a video, website or an A4 sheet of paper, your CV offers a great first impression of you, but remember, social technology is also a HUGE part of job seeking.
Prospective employers will head straight to your social media profiles after receiving your CV, so ensure your personal brand is consistent and squeaky clean throughout your online activity.
For more on this, check out our blog that discusses how social media has changed job searching and Recruitment.
Long live the curriculum vitae!
Finally, 'Curriculum vitae' is a Latin expression which can be translated into the 'course of my life'. With that in mind, remember that the foundations of the CV have remained unchanged since 1482! Combining technology and your CV allows you to evolve your skills and experience into something great, use it!
---
If you're a Digital Marketing professional or work in the Online industry and are looking for career progression or just an exciting career opportunity, why not get yourself registered with us, we're a specialist recruitment agency hiring only Digital Marketing and eCommerce roles for Brands and Agencies.