Using YouTube to land a new job…
As the source of an enormous multitude of videos, YouTube is a goldmine full of useful clips which can assist your job search; from writing the perfect CV, dressing appropriately, practising interview questions and conveying the correct body language. All you need to do is use the search bar, enter some applicable keywords and Bob's your uncle, a whole host of videos for you watch.
Yet, instead of filtering through the monumental number of clips to find ones applicable to you and your job search, why not add some of your own?
As a way of getting noticed for being unique, creative and dedicated, YouTube could be an incredibly useful resource for your job search.
Much like other Social Media platforms, it's important you create your profile to relay to a potential hiring manager what you're all about. This includes the basic information such as location and contact details, as well as finer points like what you professionally specialise in.
Your Channel
The difference between YouTube and other social media platforms is having something called a 'channel'.
You can add your own videos or collate others to construct a page which represents you. It's a great opportunity to demonstrate what you're passionate about, as well as any hobbies or personal characteristics you have.
You can group videos according to a theme and topic, so as to clearly convey your interests. Choose carefully, as a potential employer may form a judgement on the types of videos you're a 'fan' of.
If they're of topics which are controversial or directly opposing the company and their values, there's little chance you will be considered for a role. However, they could be in-line with the brand, thus making you appear compatible for an employer. Every employer and brand is different, so try and keep your channel as broad as possible, without losing your core passion and purpose.
Continue to add to your channel, keeping it regularly updated and current. This will bolster your chances of being noticed by other users. The more you expand your audience in the form of subscribers, the more likely it is a hiring manager will view your profile.
Your Videos
Creating, uploading and distributing your own videos can be key to being approached for a job. You can be creative to the absolute maximum.
The videos you produce can be about almost anything, but it is important to remember your objectives and who you are aiming your channel at.
A huge bonus to uploading onto YouTube is you don't need a professional camera, boom mic or editing software to post quality videos. All you really need is your smartphone or webcam and the rest comes easily. This is how many YouTube celebrities have found such remarkable success (just look at Justin Bieber and PewDiePie for example).
When creating videos, consider the competition you are up against. Although there may not be others who are using YouTube to land the job in the way you are, there are still billions of other videos on the site. You need to stand out, so make sure the content you create is interesting. If a hiring manager can't find you, your efforts are being wasted. However, avoid making your content controversial, a hiring manager may then have doubts about whether you could represent their company.
Importantly, you should create videos which are unique. One video you may want to consider creating is a Video CV. This is the opportunity to bring your CV to life. Play your cards right, and it could lead to your dream job.
You can tell the viewer all about your skill-set, ambition, achievements, qualifications, etc. But unlike any other version of your CV, you can also show them your personality! Be energetic, be excited, be employable! Show them both the professional and the personal you.
Avoid reading your CV word for word off a bit of paper. You should be able to perfectly recite your CV without needing prompts; after all, it is a record of your life!
Video is by far the most popular current form of content on Social Media, with the rise of live streaming and 360-degree at the forefront of most marketing campaigns. Be sure not to miss out on this amazing opportunity to convey you at your best!
On that point, don't upload videos where you look scruffy or unprofessional. Don't rant or appear downbeat. A hiring manager wants to see an enthusiastic and hardworking professional, so give them that!
Once you have a carefully crafted Video CV uploaded onto YouTube, you could share it across your other social profiles, thus linking all of your social media activity together.
Your Activity
Like all other social media channels, it's important you engage with the community.
In Digital Marketing, most companies (brands or agencies) have a YouTube channel; it's an enormous market waiting to be tapped. Be sure to subscribe to them, engage with their videos and generally show an interest in what they are up to. You can even respond to their video with a video of your own! It's like having a face to face discussion but in a virtual world…
Likewise, do this with others in the industry, especially industry influencers. The more active you are, the more likely you will be noticed. It's also a great way of staying up-to-date with industry news and technology.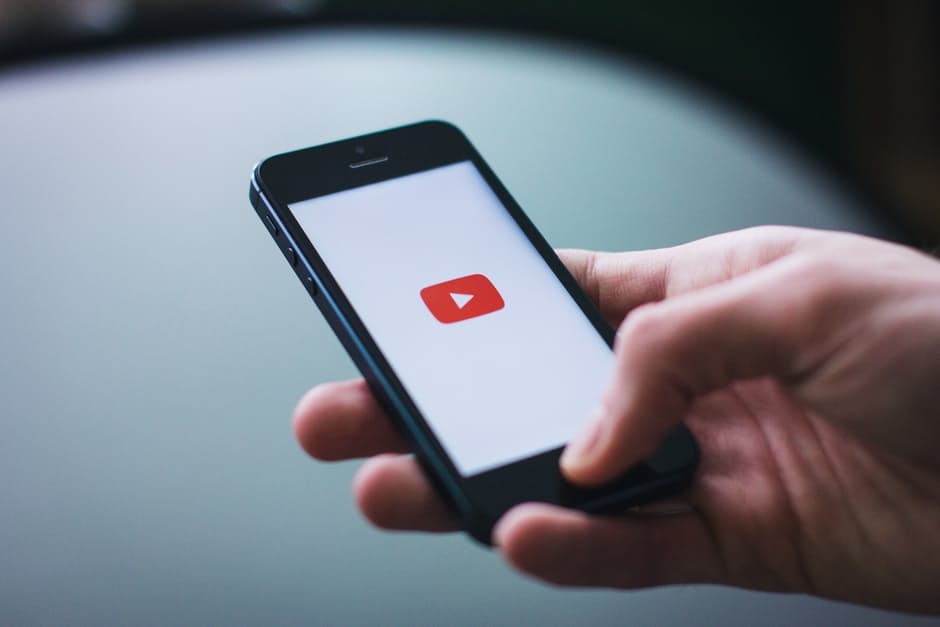 Your YouTube
YouTube is designed to empower its users, making uploading, sharing and engaging with videos easier than ever before on the web.
For a job seeker, its potential is great; if you're willing to put in the time and effort to embrace it.
Do what you can to stand out on YouTube for the right reasons. Show your creativity, highlight your skills and upload a Video CV. Give an employer a reason to contact you!
---
We would love to get a discussion going about how you can use YouTube to secure the dream job. Please comment below with any ideas you have!
If you're looking for support in your job search, get in touch by emailing Natasha on natasha@clockworkTalent.com. You can also find like-minded peers and join in with conversation over in our Facebook group.